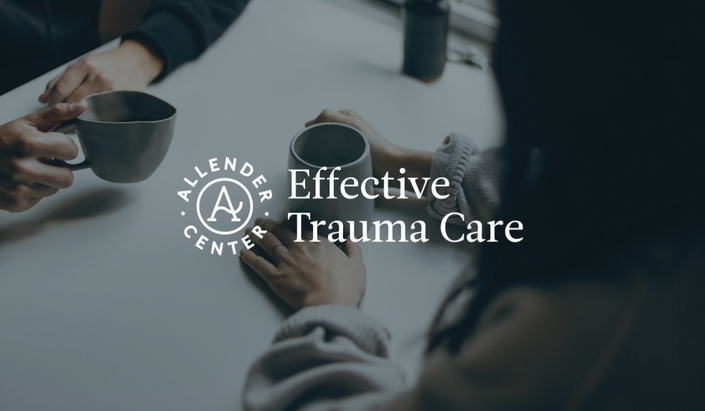 Effective Trauma Care Online Course
Cultivate a deeper understanding of the impact of trauma and abuse with a framework to engage past trauma effectively.
Watch Promo
Course Description

The number of people who have experienced some form of trauma or abuse in their lifetime is staggering. These stories lie just beneath the surface for many, and the impact of these stories often goes unaddressed, even as the symptoms of past trauma are triggered throughout life. These symptoms—as varied as depression, struggles with relationships, anxiety, sexually acting out, and dissociation—can erupt unexpectedly in everyday connections with loved ones, friends, work contexts, and faith communities, often causing confusion and withdrawal for both the individual and their surrounding community.
The Effective Trauma Care Online Course is designed to help you cultivate a deeper understanding of the impact of trauma and abuse while equipping you with the understanding and the tools to engage past trauma effectively. This online course is designed for therapists, practitioners, ministry leaders, and advocates desiring a deeper understanding of the impact of trauma and abuse and a stronger grasp of the tools to engage individuals with courage and care.
Effective Trauma Care utilizes Dr. Allender's trauma-focused narrative therapy model to strengthen your capacity to holistically engage the consequences of harm expressed through nuanced beliefs, behaviors, symptoms, and patterns of relationship. The course carves out space for you to gain a fuller understanding of the intersections of your work and your own story as a starting place for developing awareness and practices that steward your own soul and well-being in relation to this work.
This popular two-day training by Dr. Dan Allender was filmed in 2023 and organized into eight teaching modules to help you work through the content at your own pace.
How the Self-Paced Course Works
This is a self-directed course, with lifetime access to the material. All content is available immediately upon enrollment to view and engage at a pace that fits your schedule. It includes eight lessons, each complete with video segments totaling about one hour of teaching per lesson. Our recommendation is to go through approximately one lesson per week, and plan for a minimum of 2 hours to complete each lesson — in one sitting or spread out over several days — to provide the optimum space and time to absorb the content and fully engage the material.
Interested in a Group Purchase?
If your church or organization would like to purchase a set of licenses to provide this course to your team or small group, we offer bulk discounts of 10-30% depending on the size of your group. Please visit our Group Sales Order Page to access these special rates.
Interested in Gifting This Course?
Visit our Gift an Online Course Page!

More questions about the course? See our FAQ section below

Course Curriculum
Course Orientation
Available in days
days after you enroll
Course Introduction
Available in days
days after you enroll
Exclusive Live Q and A with Dan Allender on Zoom Jan 18, 2024
Available in days
days after you enroll
Your Instructor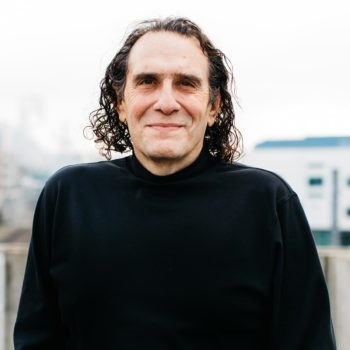 Frequently Asked Questions
How does the online course work?
This is a completely self-paced online course, meaning all videos and course content are available immediately upon enrollment for you to view and engage at any time that fits your schedule. The course includes 8 lessons, and each lesson includes a set of video segments each about one hour in length. Our recommendation would be to go through approximately one lesson per week, but you are welcome to adjust the time frame as it best fits your personal pace.
How long do I have access to the course?
After enrolling, you have lifetime access to this course across any and all devices you own as long as your account remains active.
How long will the course be available to purchase online?
This course will live permanently on our site and is available for purchase anytime in the future.
What are the required materials I will need for the course?
There are no required materials for the course.
Do I need to send any assignments into The Allender Center for review or evaluation?
No assignments are due to complete this course.
If my spouse and I would like to go through this course together, do we both need to purchase the class?
Each enrollment is intended to be a single user license per our Terms of Use guidelines. If you are both intending to fully engage the material and journal questions together, our preference would be that you each enroll in the course.
I am taking the course with friends or a small group. What is the best way to go through this class together?
If you choose to go through this course with others our recommendation would be to do so with a spouse, partner, friend, or previously established small group where safety and privacy are already solid and trusted. Each group member must enroll in the course through an individual or multiple-license purchase to comply with our Terms of Use policy. We recommend scheduling a minimum of 10 meetings to get through the material. It is not recommended to put a brand new group of people together to engage this course unless a skilled leader is at the helm to help navigate any difficult group dynamics that may arise as you seek to establish relationships and trust while also engaging in such personally intensive work.
Can I receive continuing education units (CEUs) for this course?
This course does not offer CEUs at this time.
What are the technology requirements to take the course?
Once you've purchased the course, you will be able to view content from any web enabled device including a desktop, laptop, tablet, or smartphone. For the best user experience and video playback quality, we do recommend using the most updated version of your web browser (Google Chrome, Firefox, Safari, Internet Explorer).
What is your refund policy?
Please review all orders carefully before a purchase is made, as all sales are final.