Join Us Live!
On February 6, 2021, we invite you to understand the roots of conflict within your relationship and move towards deeper connection. Conflict within a relationship can be incredibly painful and render us hopeless and lonely. But connection and repair is possible when addressed with intention and care. 
Through compelling live teaching, Dr. Dan Allender and Cathy Loerzel, MA will examine ways your story creates patterns of operating in conflict and guide participants on how to handle conflict well with your partner, find true connection, and loving mutuality. 
This one-day conference is live, online, and includes interactive Q&A. A recording of the conference will be made available to all registrants on February 9, 2021. You are welcome to attend the live conference or watch the recording afterwards.
Important: This is a time-limited offering and only available for purchase until April 6, 2021. Regardless of the date of purchase, access to the recording will expire on May 6, 2021. If you are looking for lifetime access to more content about relationships, be sure to check out the Marriage Online Course. 
Pricing:
The conference is available for purchase at $69. This registration fee is per device log-in, and includes access to the video recording until May 6, 2021.
From Conflict to Connection: A Conference for Couples is a great place to get a taste for how the Allender Center methodology applies to couples and relationships and begin to unlock new ways for thinking about how story plays a pivotal role in how we relate to one another. 
If you are a leader of an organization and want to inquire about group pricing, please contact Kalee Vandegrift at [email protected]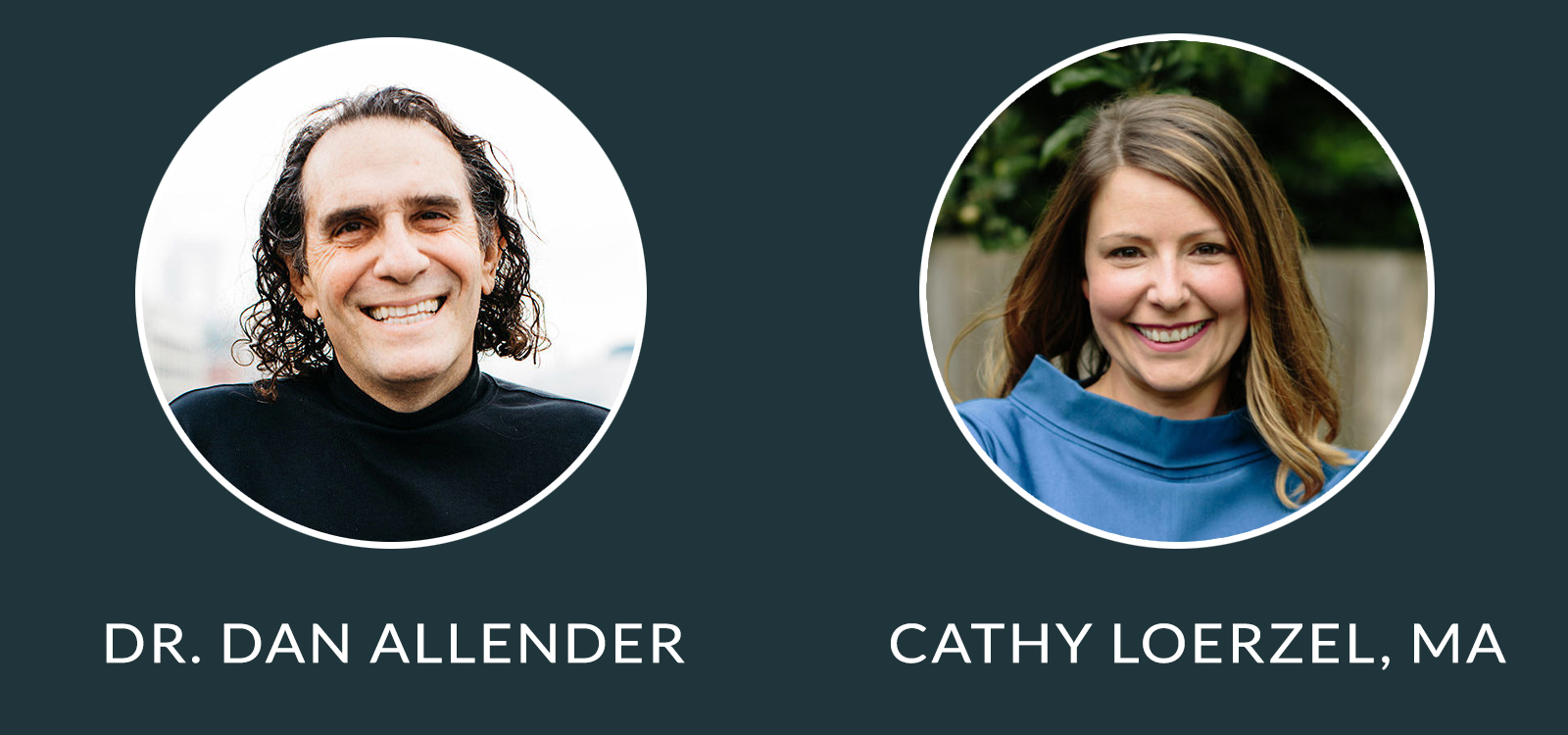 Keynote Speakers
Dr. Dan Allender has pioneered a unique and innovative approach to trauma and abuse recovery over the past 30 years. Dan serves as Co-Founder of The Allender Center and Professor of Counseling Psychology at The Seattle School of Theology & Psychology. Read more...
Cathy Loerzel, MA is Co-Founder, Executive Vice President, and core Teaching Staff at The Allender Center. Cathy has worked alongside Dan since 2008, creating a step by step methodology to teach and apply the Allender Theory.
FAQ
How do I join the Conference?
A Zoom link will be added to the course and sent to you on February 5, 2021. Recordings of the conference will be available until May 6, 2021. You can access the link and the event recordings by logging into your account at courses.theallendercenter.org.

How long do I have access to the Conference videos?
Recordings of the event will be available for 90 days (until May 6, 2021) after the event despite date of purchase. The conference will be available for purchase until April 6, 2021. 
Why are recordings for this Conference not lifetime access?
Due to the nature of this product we only offer access to the content for a limited time. If you are looking for material with unlimited access, check out our Marriage Online Course!
Will this be new material from The Allender Center or is it a repeat of the Virtual Marriage Conference hosted last October? 
This is new and more focused teaching on conflict, story and relationships from Dan and Cathy. It is a perfect complement to the content of the Marriage Online Course and the first Virtual Marriage Conference offered in October. 
Is this conference only for married couples or committed partners? 
No! Anyone who is in relationship with others experiences conflict. This conference is for anyone who wants to deepen their self awareness of their own patterns of operating in conflict and how to deepen connection with those with whom they are in relationship. 
What if my significant other does not want to attend with me? Will I still get something out of this? 
Yes! While we do recommend couples watch together if possible, there is still so much you will learn and take away from this conference that is applicable.
Our Most Popular Courses
Interested in diving deeper? Check out our other Allender Center Online Courses.