Watch the Recordings!
On April 10, 2021, we held Trauma and the Body, an online event exploring the impact of trauma on relationships, self, and body. 
Physical isolation, political upheaval, racial injustice, and healthcare concerns have been loud this pandemic year, and we have yet to see the long term effects of all that we have experienced. Our bodies tell the story of this trauma, often before our minds are able to process it. Everyday connections with loved ones, friends, colleagues, and faith communities can suffer unexpectedly. What if there are ways to understand what's going on in our bodies, to listen to and believe our bodies, and to begin to receive care and relief?
Join us as we engage the impact of trauma with experts Abby Wong-Heffter, LMHC and guest, Jenny McGrath, LMHC.
Purchase & Content Access:
Trauma and the Body occured live on April 10 2021, and the recording is available for purchase through June 10, 2021.
Access to the recording is available April 13 - July 10, 2021 through your account at courses.allendercenter.org.
If you are looking for lifetime access to more content, be sure to check out our Online Courses. 
Pricing:
The conference is available for purchase at $69. This registration fee is per device log-in, and includes access to the video recording until July 10, 2021.
If you are a leader of an organization and want to inquire about group pricing, please contact Kalee Vandegrift at [email protected]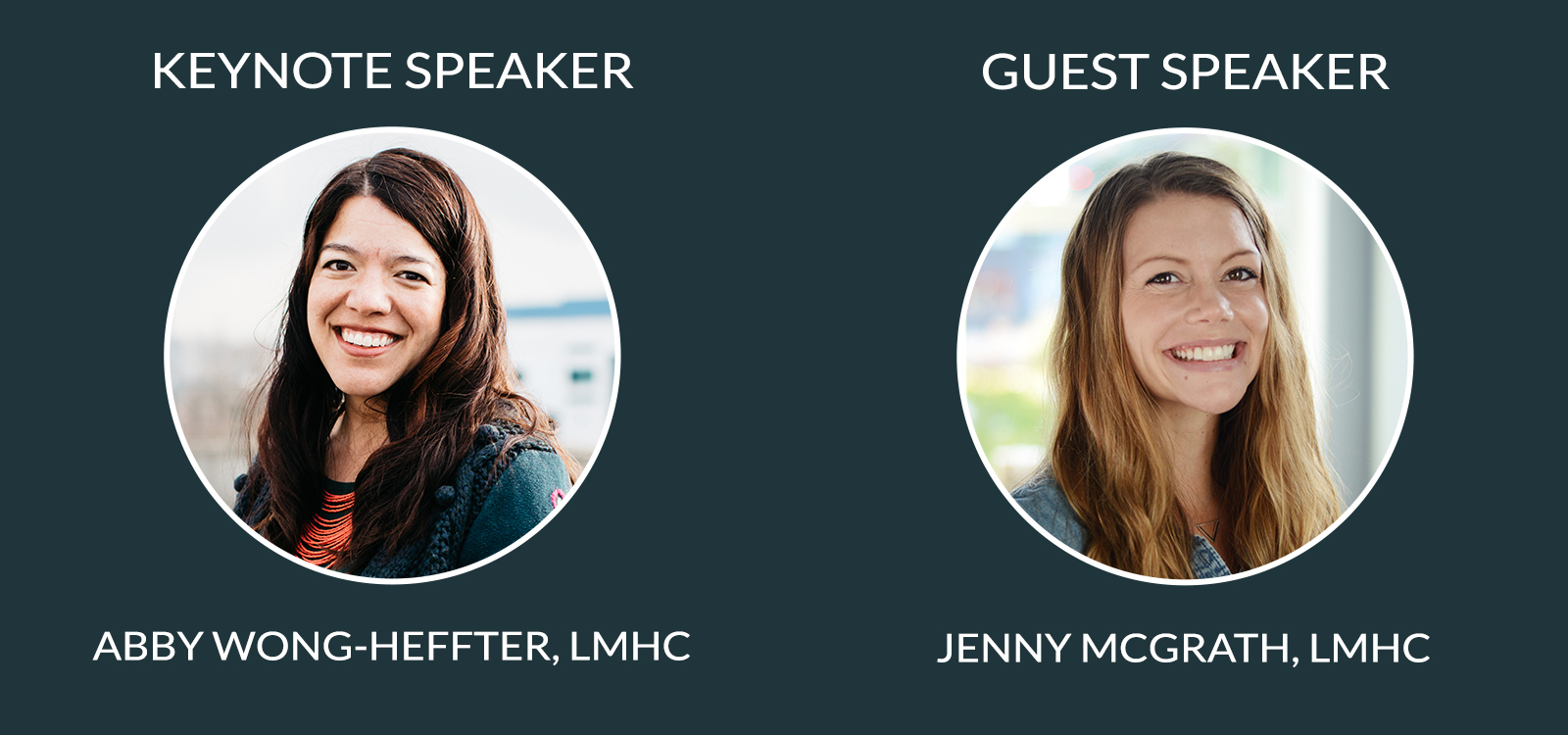 Speakers
Keynote Speaker Abby Wong-Heffter is a Licensed Mental Health Counselor and Child Mental Health Specialist in private practice. She is also Affiliate Faculty at The Seattle School of Theology & Psychology and Coordinator for the Master's level concentration in Trauma and Abuse. More About Abby →
Jenny McGrath is a Licensed Mental Health Counselor and yoga instructor in Seattle, Washington. She specializes in working with adolescents and adults moving through experiences of complex trauma. Jenny is passionate about incorporating body and movement through somatic engagement of story and relationship into the healing journey. More About Jenny →
FAQ
How do I join the Event?
Recordings of the event will be available April 13 - July 20th. You can access the link and the event recordings by logging into your account at courses.theallendercenter.org.

How long do I have access to the Event recordings?
Recordings of the event will be available for 90 days (until July 10, 2021) after the event despite date of purchase. The event recordings will be available for purchase until June 10, 2021. 
Why are recordings for this Event not lifetime access?
Due to the nature of this product we only offer access to the content for a limited time. If you are looking for material with unlimited access, check out our online courses!
Our Most Popular Courses
Interested in diving deeper? Check out our other Allender Center Online Courses and Events.