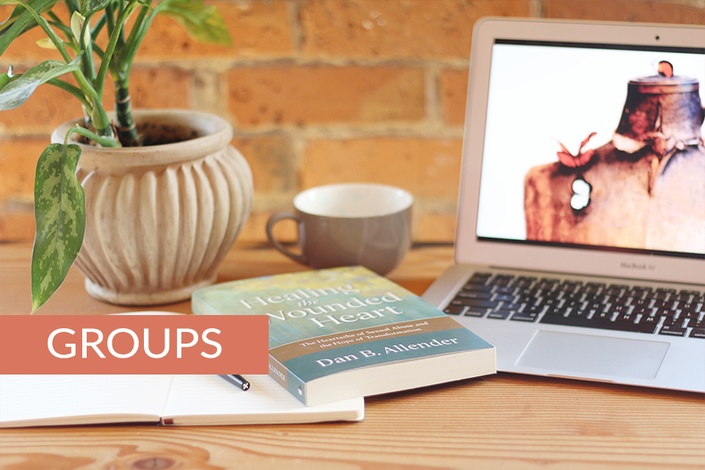 Looking to purchase individual access to the course, or to learn more about the content of this course? Visit our main course page.

Group Pricing

We offer a 10% discount to groups of 5 or more people! For groups larger than 25 people, contact us at [email protected] for a customized order link.
One copy of our highly recommended Leader Guide is included for free with group purchase.
Group Purchase Details
The following steps are necessary to complete your Group Purchase and gain access to the course:

1. Complete a Group Sale purchase by selecting the number of licenses you'd like to buy below and processing your order.
2. We will email you a customized enrollment link for you to provide to your group members within one business day. Each person who receives the link then creates their own personal account and log-in password to officially enroll in the online course. Once enrolled, they have permanent access to the course.
3. The customized enrollment link will become inactive after all of the user licenses you purchased have been utilized through individual course enrollments. (Example: if you purchased 10 user licenses, as soon as 10 individuals use the link to enroll in the course it will stop working.)
Small Group Leader Guide
Professionally written, beautifully laid out, and easy to follow - this 60 page guide is everything you need to run a Healing the Wounded Heart online course group. It walks you through the dynamics of how to structure and lead a group and clearly lays out each lesson. The guide provides you with the support, tools and material necessary to lead with confidence and to have a rich group experience.
One leader guide is included in a group purchase (5 participants or more). To purchase a leader guide individually, you may do so here for $20. If you have previously enrolled in Healing the Wounded Heart online course the leader guide is a great next step to go through this material with others.
Group Guidelines
We highly recommend using our Leader Guide to facilitate your group as it equips you with the material necessary for running a successful group. If you journey through this course with a group, our recommendation is to do so with people where safety and privacy are established and trusted. Each group member must be enrolled in the course to access the material and comply with our Terms of Use policy. We recommend scheduling a minimum of 10 meetings to complete the material.
It is not recommended to put a group of strangers together to engage this course unless they have a skilled, experienced leader. This leader will need to navigate difficult group dynamics that may arise as the group seeks to establish relationships and trust while engaging in intensive work.
Do you have any questions about the course? See our FAQ section below! If you don't see the information you're looking for, please contact us at [email protected].
Your Instructor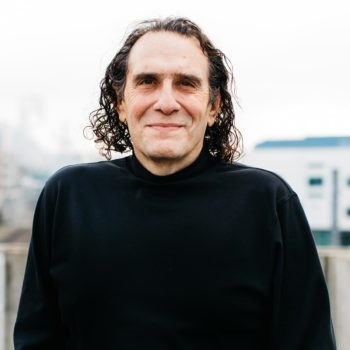 Frequently Asked Questions
How does the online course work?
This is a completely self-paced online course, meaning all videos and course content are available immediately upon enrollment for you to view and engage at any time that fits your schedule. The course includes 9 lessons, and each lesson includes a set of video segments totalling about 45 minutes per lesson with journal and reflection prompts after each segment. Our recommendation would be to go through approximately one lesson per week, but you are welcome to adjust the time frame as it best fits your personal pace.
How long do I have access to the course?
After enrolling, you have lifetime access to this course across any and all devices you own as long as your account remains active.
How long will the course be available to purchase online?
This course will live permanently on our site and is available for purchase anytime in the future.
What are the required materials I will need for the course?
There are no required materials for the course. Once enrolled, you will have access to a printable Course Journal full of reflection prompts and journal questions that correspond with each lesson.
Do I need to send any assignments into The Allender Center for review or evaluation?
No assignments are due to complete this course. Your own personal writing and reflection using our Course Journal prompts can be completed at your own pace and remains your own private set of notes.
If my spouse and I would like to go through this course together, do we both need to purchase the class?
Each enrollment is intended to be a single user license per our Terms of Use guidelines. If you are both intending to fully engage the material and journal questions together, our preference would be that you each enroll in the course.
Can I receive continuing education units (CEUs) for this course?
This course does not offer CEUs.
What are the technology requirements to take the course?
Once you've purchased the course, you will be able to view content from any web enabled device including a desktop, laptop, tablet, or smartphone. For the best user experience and video playback quality, we do recommend using the most updated version of your web browser (Google Chrome, Firefox, Safari, Internet Explorer).
What is your refund policy?
Please review all orders carefully before a purchase is made, as all sales are final.