Join Us Live!
Confronting Spiritual Abuse is a one day, online event taught by trauma-informed specialist Rachael Clinton Chen. 
Whether subtle or obvious, spiritual abuse is a form of trauma that undermines your relationship with yourself and with God. Participants in this event will learn how to identify and define spiritual abuse in different Christian contexts and begin to build imagination for healing and compassion.
For the purposes of this event, we define spiritual abuse as the use of religious or spiritual power and authority to control, coerce, or perpetrate harm. In many ways, spiritual abuse is a distortion or exploitation of God's power and authority to manipulate or control others' bodies, personhood, relationships, and autonomy through shame and fear. Spiritually abusive systems and organizations and spiritually abusive people use religious texts, theologies, and practices to harm relationally, emotionally, and physically. 
Who is this for?
This event is for anyone who has  been impacted by spiritual abuse or discerning if they have been impacted by spiritual abuse.  
Purchase & Content Access
Join us online via Zoom live on June 5, 2021. Access to the recording is available for purchase through August 5, 2021, and the recording is available June 9 - September 5, 2021 through your account at courses.allendercenter.org. 
If you are looking for lifetime access to more content, be sure to check out our Online Courses.
Pricing
The conference is available for purchase at $69. This registration fee is per device log-in, and includes access to the video recording until September 5, 2021. 
If you are a leader of an organization and want to inquire about group pricing, please contact Kalee Vandegrift at [email protected]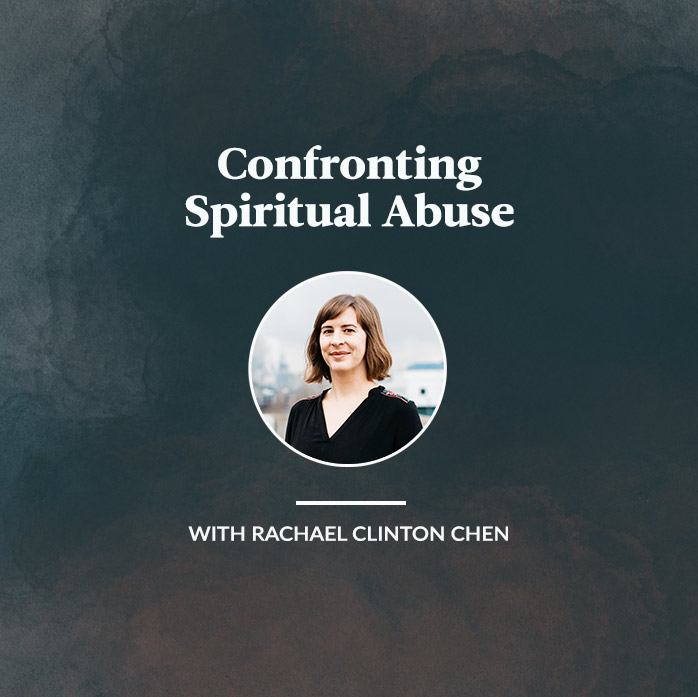 Keynote Speaker
Rachael Clinton Chen is a trauma practitioner, speaker (preacher), and pastoral leader. She serves as the Director of Teaching and Care for The Allender Center at The Seattle School. She is the co-host of the Allender Center podcast with Dr. Dan Allender and has been a core member of the Allender Center teaching team for over a decade. More about Rachael →
FAQ
How do I join the Event?
Recordings of the event will be available June 9 - September 5, 2021. You can access the link and the event recordings by logging into your account at courses.theallendercenter.org.

How long do I have access to the Event recordings?
Recordings of the event will be available for 90 days (until September 5, 2021) after the event despite date of purchase. The event recordings will be available for purchase until August 5, 2021. 
Why are recordings for this Event not lifetime access?
Due to the nature of this product we only offer access to the content for a limited time. If you are looking for material with unlimited access, check out our online courses!
Our Most Popular Courses
Interested in diving deeper? Check out our other Allender Center Online Courses and Events.