Spiritual abuse is one of the most insidious and pervasive forms of abuse in our culture. Whether subtle or obvious, spiritual abuse is a form of trauma that undermines your relationship with yourself and with God.
How do we begin to unravel the harm caused by spiritual abuse, reclaim our spirituality, and regain healthy relationships with ourselves, others, and God?
In the re-release of Confronting Spiritual Abuse, you'll spend time understanding spiritual abuse in context: the systems, processes, and people who perpetrate it. You'll learn to identify and name the abuse and learn ways in which you can start to heal. 
Led by trauma-informed specialist Rachael Clinton Chen, this online seminar is being re-released for a limited time only, and can be viewed and worked through at your own pace. 
We believe that healing is possible. By doing this work, you can begin to reclaim spiritual beliefs and practices and reconnect with God and others in a deeper way.
Who is this for?
This event is for anyone who has been impacted by spiritual abuse or discerning if they have been impacted by spiritual abuse.  
Purchase & Content Access
Enrollment in the Confronting Spiritual Abuse: Re-Release will be open through June 30, 2022, and you will have access to the material through December 31, 2022 through your account at courses.allendercenter.org. 
If you are looking for lifetime access to more content, be sure to check out our Online Courses.
Pricing
The conference is available for purchase at $79. This registration fee is per device log-in, and includes access to the video recording until December 31, 2022.
If you are a leader of an organization and want to inquire about group pricing, please contact Kalee Vandegrift at [email protected]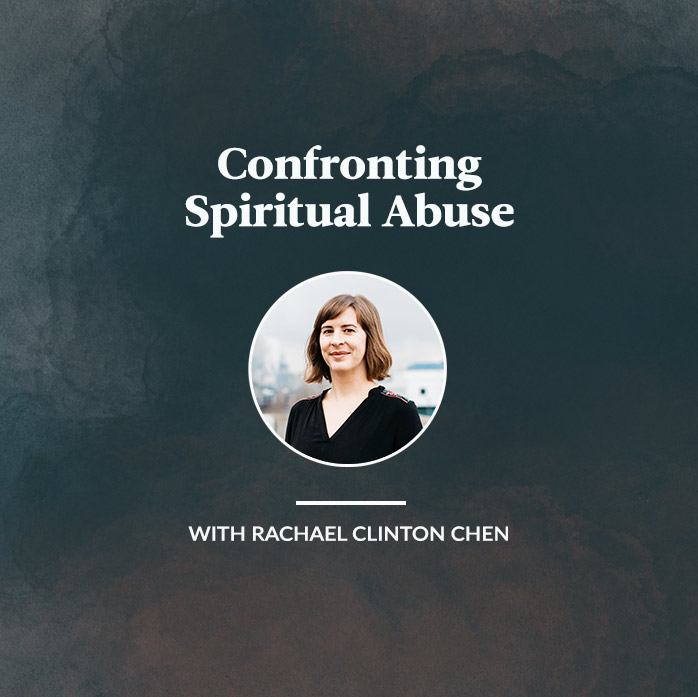 Keynote Speaker
Rachael Clinton Chen is a trauma practitioner, speaker (preacher), and pastoral leader. She serves as the Director of Teaching and Care for The Allender Center at The Seattle School. She is the co-host of the Allender Center podcast with Dr. Dan Allender and has been a core member of the Allender Center teaching team for over a decade. More about Rachael →
FAQ
How do I join the Event?
Recordings of the event will be available for purchase May 3 - June 30, 2022. You can access the link and the event recordings by logging into your account at courses.theallendercenter.org.

How long do I have access to the Event recordings?
Recordings of the event will be available until December 31, 2022.
Why are recordings for this Event not lifetime access?
Due to the nature of this product we only offer access to the content for a limited time. If you are looking for material with unlimited access, check out our online courses!
Our Most Popular Courses
Interested in diving deeper? Check out our other Allender Center Online Courses and Events.